Breezway Louvres help win Best Contemporary Residential Design for 2021
QUEENSLAND, AUSTRALIA
'A House that Breathes' is a new build project by Adrian Ramsay Design House. The project has been designed with no fixed windows, only doors and Breezway Louvre Windows to allow the house to breathe all year round from its fresh, natural surroundings.
The clients have never had to use their power-hungry air conditioning, even during its hottest months in tropical South-East Queensland. This is due to the constant flow of natural ventilation from wide open Breezway Louvre Windows. The owners, Heather and Glenn stated, "no matter what the weather is they can always have a louvre open". The design of a Breezway Louvre allows blades to be freely angled, even during light rain, so that natural air can continue to flow in and circulate the house.
This strategic, well thought-out design is naturally brightened, and is all about bringing the outdoors in, to help make the home come alive and allow the owners to enjoy their living space all year round.
This project won 'Best Contemporary Residential Design (Australia)' by BUILD in their Architectural Awards for 2021.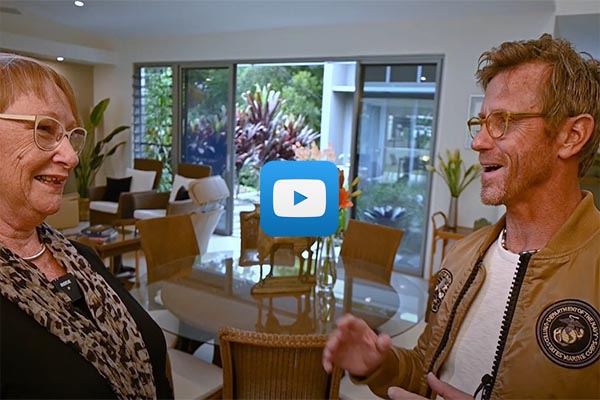 Building Designer: Adrian Ramsay Design House
Tel: 0490 547 760
Email: studio@ardesignhouse.com
Website: www.ardesignhouse.com